visualise your information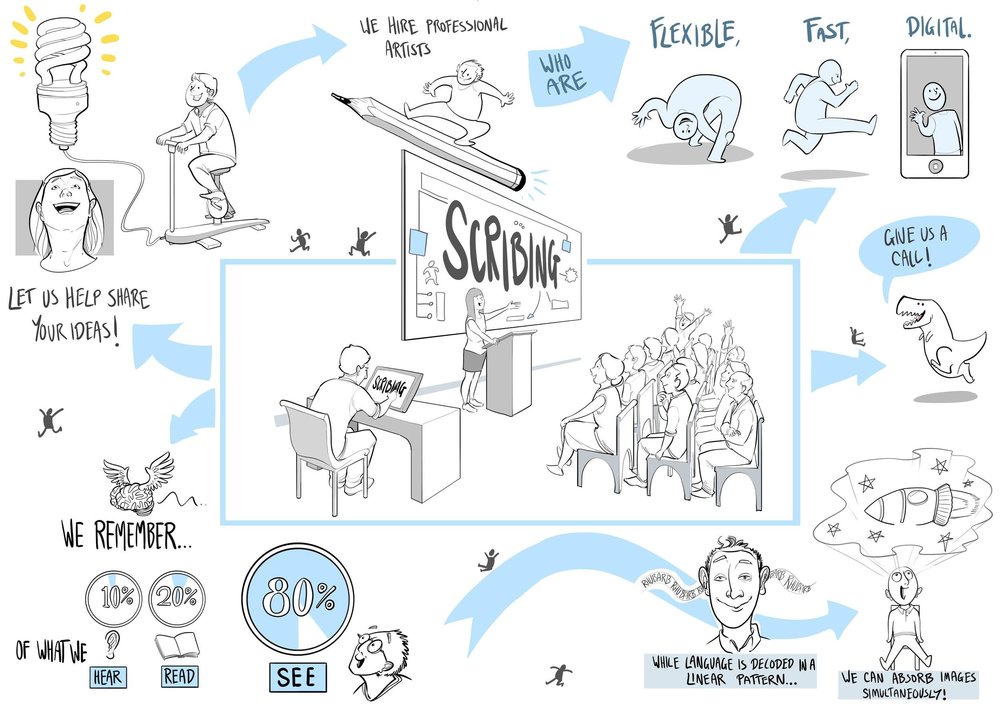 "IMAGE PLUS ASSOCIATION - THAT'S MEMORY. IF YOU ADD COLOUR, EMOTION AND FUN, YOU CAN REMEMBER ANYTHING." TANSEL ALI, AWARDED MEMORY CHAMPION
Visuals help process complex information quickly, and capture it in a way that is accessible to your audience. We can help you structure ideas and information, creating something that will engage your audience.
Chat with our project managers to brainstorm ideas for your company.
Sign up to our newsletter and get inspired with the fun projects we are producing.